The development of "Archipelago Author Houses" also includes the construction of a small pavilion in the Estancia La Paz forest.
In response to the need to create an exhibition space for the sale and promotion of author houses, a neutral space was designed. It serves as a sales venue for lots and houses, featuring scale models and proposed materials for these homes that offer new ways of living in La Paz.

Its strategic location connects the historic center of Estancia La Paz, now transformed into a hotel, the golf bar, the vast orchard, and a route along the Tipas road with a view of the lake designed by the landscape architect Carlos Thays in 1901.

The site conditions determined a structure with three entrances or openings that serve as hierarchical circulation paths instead of a main facade, resulting in its triangular geometry. The main feature of the space lies in its ability to completely open or close, thanks to a series of three sliding walls, each nine meters long, which can unite with or separate from the surrounding landscape, reconfiguring the immediate environment according to specific needs. At times, it functions as a small, closed, and anonymous space. Other times, its sliding planes move and blend among the trees, inviting people to traverse it in all directions, allowing sightlines to penetrate and integrate with the surroundings. The glass enclosures remain hidden behind the solid panels when open or enhance the immediate environment through reflection when closing the structure.

The predominant use of burnt wood for the enclosures gives it a distinctive color, texture, and expression that seamlessly blends with the surrounding nature. The stone interior flooring and finely crafted wooden furnishings designed to house project models stand out above the other elements in the space.
Photograph: Javier Rojas
Planimetry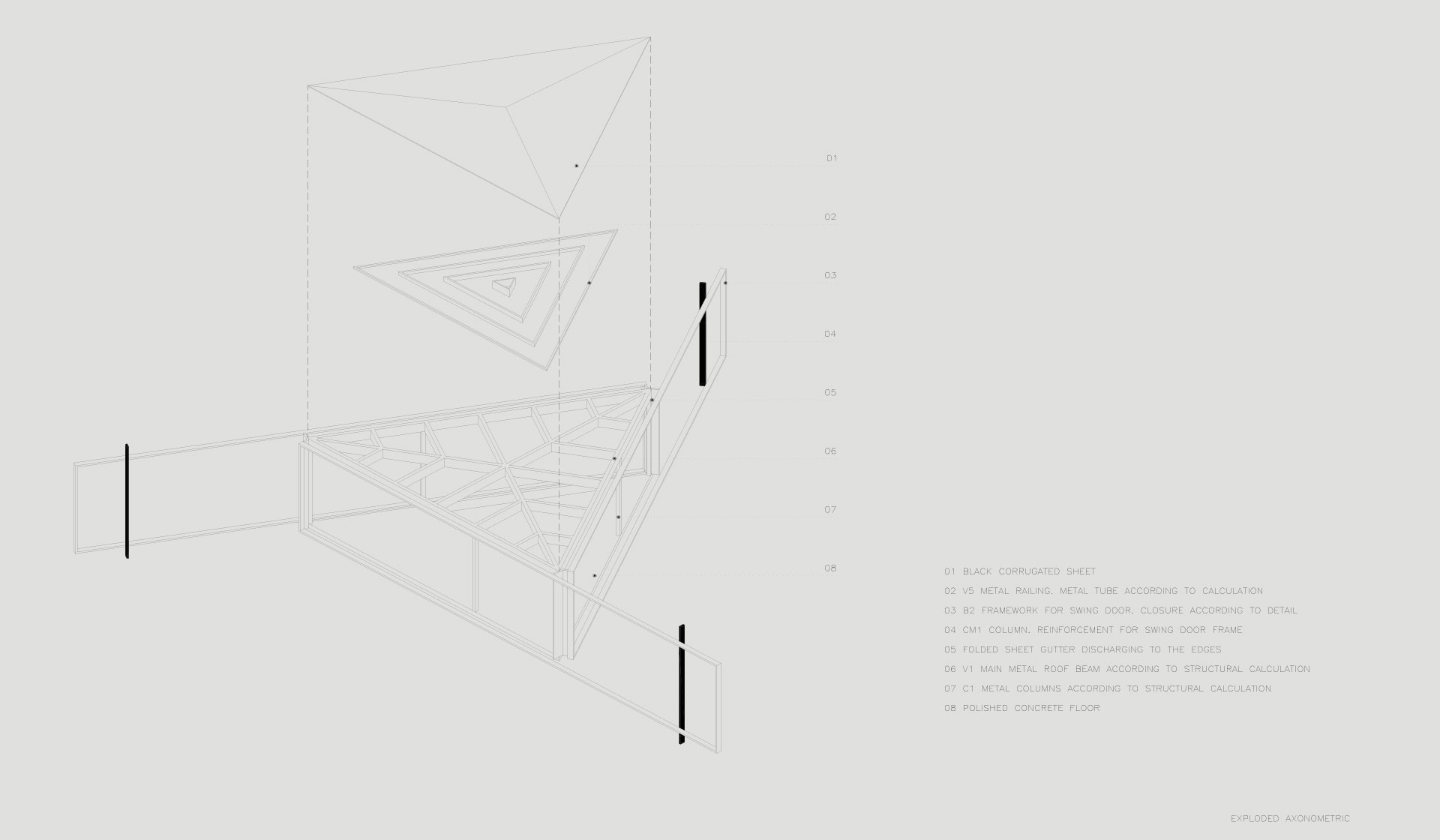 Planimetría